About Our Maternity Pads
Why StayDry?
Consumer Tips
Staydry™ have a range of high quality Maternity Pads with affordable price for new moms and distributors. StayDry provides confidence and comfort for users, while also providing hospitals and clinics around the world with dependable and affordable products.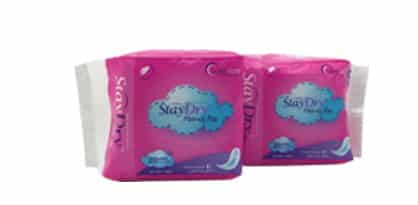 StayDry maternity pads are extremely absorbent and breathable disposable, mostly used to absorb lochia. Lochia is the vaginal discharge after giving birth containing blood, mucus, and uterine tissue. Lochia discharge typically continues for 4 to 6 weeks after childbirth. The bleeding right after giving birth will be bright red. It can be very heavy and clotty. Over time the blood will turn brownish. With our line of maternity pads, you will always have a comfortable feel throughout the day and night.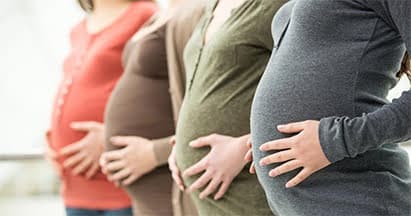 StayDry strives to offer affordable products to those who need our products the most. Hygiene and comfort will be maintained with our sanitary pads.
It's important to always have maternity pads, rather than regular pads, because they are longer, softer, and much more absorbent.
The bleeding from the uterus will start soon after the baby is born. This is the case whether woman had a vaginal or a C-section.
This bleeding is called lochia. The blood will be bright red. It can be very heavy and clotty. The bleeding will gets less over the first 6 hours to 12 hours while taking a rest after having birth. A rush of blood might possibly come out after physical movement.
Avoid using tampons in the weeks after childbirth, as it may lead to infection. Wait until your period returns before you start using them again.
After the first few days, you will begin to lose less blood. It will change color from bright red to being more pink and watery, and then brown, over the second and third week. If you are breastfeeding, the bleeding may be heavier when you feed your baby, as well as right afterwards. This is because of the hormone oxytocin that is released when you are feeding your baby. This makes your uterus tighten, forcing out the lochia. It may also become a little heavier if you're busy and not resting enough.
How to Change a Maternity Pads?
In order to use our maternity pads properly, please read the fitting and changing instructions:
How to Change a Maternity Pads
1

Remove the stained maternity pads by pulling it out slowly towards you. Then wrap it up with toilet tissue and dispose of it in the trash can.

2

Open the clean maternity pad's wrapper by gently pulling apart the flaps located in the center of the wrapper and unfolding the pad.

3

Gently, tear off the strip of paper located on the back. If you tear too fast, you might leave some of the paper behind. When this happens, the pad loses its adhesiveness.

4

Place it in the middle of the panty, and firmly press down. Make sure the longer end is towards the back while the shorter end is toward the front.

5

Gently remove the strips of paper on the wings and fold them to the sides of the panty.
FAQs
Q:
What is the difference between a maternity pad and a regular sanitary pad?
A:
Maternity pads are generally much thicker than a regular pad. Due to this reason, they are idealto be used after giving birth.
Q:
For how many hours can I use StayDry maternity pads?
A:
Since StayDry maternity pads are thinker than other pads, our maternity pads last longer than normal pads. However, there is no the exact number of hours each pad will last because this depends on how fast liquid or bleed comes out. However, is recommended to change the pad every 1 or 2 hours.
Q:
Can I get Toxic Shock Syndrome when using StayDry maternity pads?
A:
There is always a chance of getting toxic shock syndrome (TSS) with any menstrual product. Maternity pads are one of the safest option, because blood is not staying in the vaginal canal, where the development of TSS is most likely to occur. TSS is caused by usually harmless bacteria found on our skin or in parts of our body. If the bacteria get into the bloodstream, through a cut or tear, they release a toxin. The chances of getting TSS are lower with a sanitary pad than with a tampon.