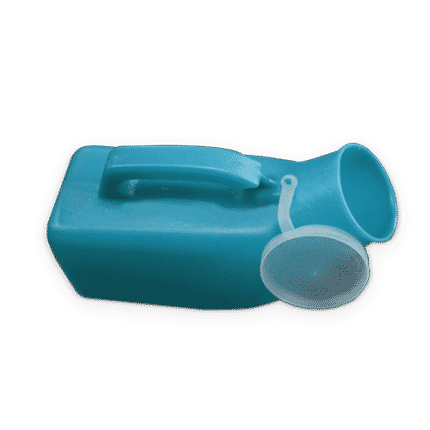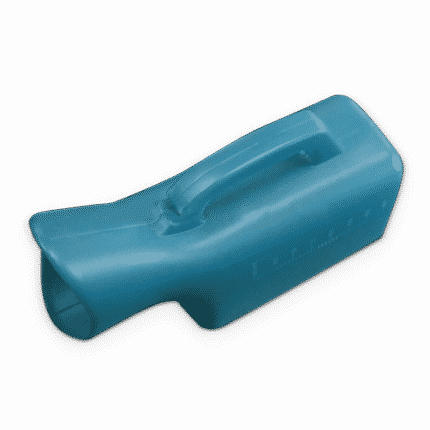 Female Type
Capacity
Color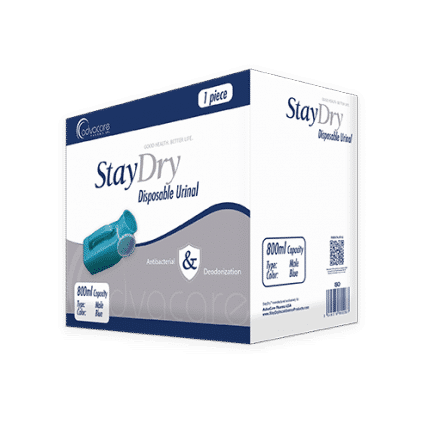 COLORS


White;
Blue;
Green
CE is an abbreviation for Conformite Europeenne (European Conformity) and the mark indicates that all the requirements for the specific product meet the European standards and that it has been tested and allowed to enter the European market.

Learn more: http://ec.europa.eu/growth/single-market/ce-marking/

ISO (International Organization for Standardization) 13485:2003 standard represents the quality management system for design and manufacturing of medical devices; it was published in 2003. This international certification requires the manufacturer the quality system of the facilities.

Learn more: http://www.iso.org/iso/catalogue_detail?csnumber=36786

FDA (the Food and Drug Administration) is an agency of the United States responsible to protect and regulate public health products, such as medical products, tobacco, food, veterinary medicines.

Learn more: http://www.fda.gov/
About Our Disposable Urinals
Why StayDry?
Consumer Tips
StayDry Disposable Urinal is a unique product offered by Advacare for male and female patients with mobility limitations due to illness or injuries, which gives the ultimate solution to the urination process. This disposable urinal is very easy to use and thanks to product capacity it can serve 24 hours to patients with regular nephritic functions. StayDry™ disposable urinal is very useful in patients which are not able to get catheterized or not needed catheterization. Uncomfortable feelings during catheterization can be easily avoided by using our StayDry™ disposable urinal.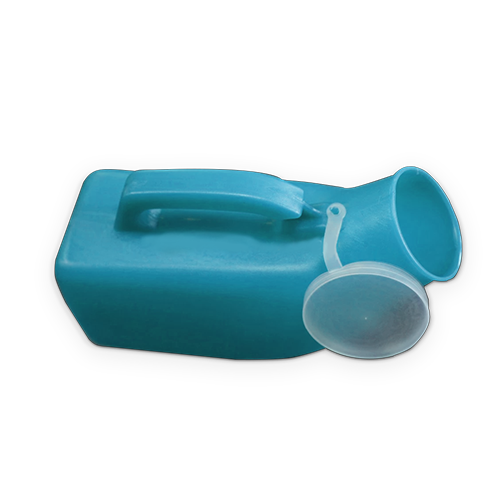 AdvaCare disposable urinals have antibacterial and deodorization properties which help to keep the surrounding of the patient healthy and fresh. Provided cap attached to the urinal has threads to keep closure in place and the product spill proof. StayDry™ disposable urinal has a curved and wide opening for easy disposal of Urine.
Our disposable urinals come in hygienic clear PE bag packed into a box hence patients can use it directly without performing any kind of cleaning procedure or sanitization.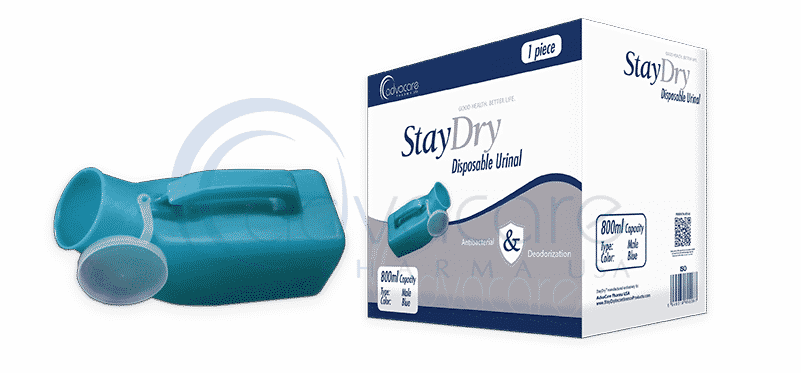 Why Our Disposable Urinal?
StayDry serves immobilized patients with great comfort and in the most sanitized way. StayDry Disposable urinals have antimicrobial properties and it is very safe for patients.
How to use the Disposable Urinal?
1 – Ensure disposable urinal is clean and free of any debris before providing it to a patient.
2 – Wash your ahnds properly and wear protective gloves before touching any surface of the Urinal
3 – Unpack product, therefore open the disposable urinal by removing the cap.
4 – Adjust the urinal for collection of excretions from the patient by holding urinal handle and collect excretions.
5 – Close the urinal with its cap to avoid any spillage or odor. Place then the urinal at its designated place near the patient.
6 – Remove gloves, put them in the designated waste contaier, therfore wash your hands properly.
How to Dispose of a Urinal?
1 – Wash your hands well and wear protective gloves before touching any surface of urinal.
2 – Remove from patients' room or areas the full urinal.
3 – Reach to the disposal point assignated then gently open disposable urinal cap.
4 – Drain all excretions from urinal and sanitize station with 70% denatured alcohol and mob or disposable cleaning cloth.
5 – Dispose of used urinal in yellow grade biomedical waste bag/container.
6 – Remove gloves, put them in the designated waste container, therfore wash your hands properly.
FAQs
Q:
Are StayDry™ Disposable Urinals reusable?
A:
These urinals are not reusable. They requires specific procedures for their disposal. Refer to the product packaging or our Consumer Tips section for more information.
Q:
Are StayDry™ Disposable Urinals only for male?
A:
No, StayDry™ Disposable Urinals are for both male and female patients.
Q:
Is a StayDry™ Disposable Urinal safe to use?
A:
Our urinals are made up of medical grade PVC and manufactured as per CE ISO and USFDA standards, therefore these urinals are completely safe for use. Being disposable products they do also reduce the risk of cross infections.
Q:
Do these urinals come in different capacities other than 800ml?
A:
Yes, StayDry™ Disposable Urinal comes in two different capacity: 800ml and 1000ml for different patients needs.