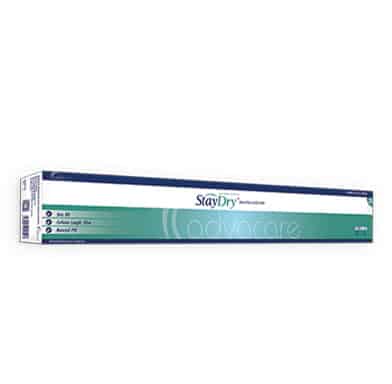 Material

Catheter Length

Size

6 Fr
8 Fr
10 Fr
12 Fr
14 Fr
16 Fr
18 Fr
20 Fr
22 Fr
24 Fr
CE is an abbreviation for Conformite Europeenne (European Conformity) and the mark indicates that all the requirements for the specific product meet the European standards and that it has been tested and allowed to enter the European market.

Learn more: http://ec.europa.eu/growth/single-market/ce-marking/

ISO (International Organization for Standardization) 13485:2003 standard represents the quality management system for design and manufacturing of medical devices; it was published in 2003. This international certification requires the manufacturer the quality system of the facilities.

Learn more: http://www.iso.org/iso/catalogue_detail?csnumber=36786

FDA (the Food and Drug Administration) is an agency of the United States responsible to protect and regulate public health products, such as medical products, tobacco, food, veterinary medicines.

Learn more: http://www.fda.gov/
About Our Nelaton Catheter
Why StayDry?
Consumer Tips
StayDry™ Nelaton Catheter is a unique product offered by AdvaCare Pharma USA. Urinary incontinence is unfortunately a common issue among many today. There are several men, women, and children who are affected by it, and their physical and social well-being are often impacted. AdvaCare's Nelaton Catheters can help reduce bladder and kidney infection and therefore help the patient to gain back control of his/her bladder. The unique feature of the catheter is the connector which incorporates a cap that fits the connector funnel. This accessory provides the user with a means of interrupting urine flow anytime during catheterization.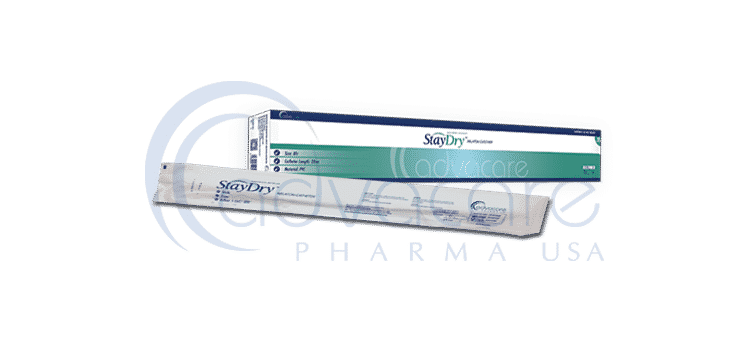 AdvaCare's Nelaton Catheters is designed differently from other similar catheters, currently available. The unique feature is the connector which incorporates a cap that fits in the connector funnel. The angular Tiemann tip (ball tip) enables the prostate gland to be circumnavigated in an especially careful manner. A mark on the connector shows the alignment of the Tiemann tip whilst it is being inserted. The cap can be easily detached with a slight tug if the users want to remove it. This provides the user means of interrupting urine flow any time during catheterization. Frozen surface tubing for super smooth intubation.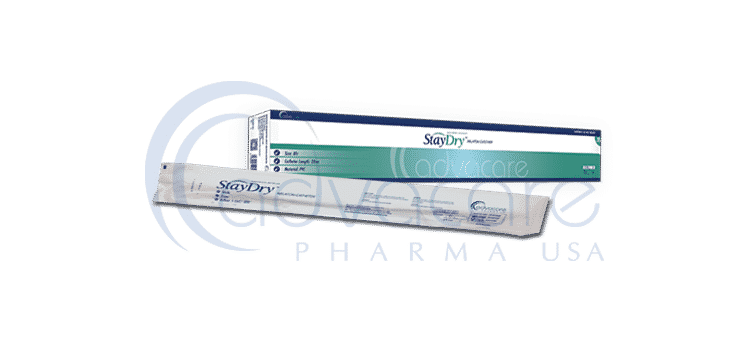 Why Our Nelathon Catheter?
AdvaCare's StayDry™ Nelaton catheter incorporates a very smooth and lubricant coating that ensures maximum comfort during insertion and removal. AdvaCare's Nelaton catheter is manufactured with very high standard manufacturing process looking after the safety and comfort of the users.
Cautions
1 – This product should be used solely for intermittent catheterization, upon the recommendation of a qualified healthcare practitioner;
2 – Do not reuse as this product is meant for single use only;
Avoid using the product if there are signs that the packaging has been tampered with;
3 – Use product immediately after opening. After usage properly dispose of the medical equipment by placing the device in the opened packaging and disposing of it responsibly.
FAQs
A:
A catheter is a small rubber or plastic tube that is placed in your bladder to drain your urine. Catheters are available in a number of different sizes, styles and materials. You will need to do some experimenting to determine which kind works best.
Q:
Why do I need to use Nelaton catheters?
A:
A urinary intermittent catheter is sometimes necessary if your bladder cannot hold all of your urine or you cannot empty your bladder completely. The catheter helps to drain and empty your bladder.
Q:
How do I know when the catheter is in my bladder?
A:
Once the catheter has entered your bladder, urine should begin to flow out of the catheter, which will continue until your bladder is fully empty.